As temperatures drop and the skies become overcast this winter, many British households will be preparing to turn on the heating for the first time in several months. It's an essential part of staying warm and comfortable during the colder months, but when it hasn't been used in months, there are bound to be some problems that need solving.
Luckily, we've compiled a list of 5 common problems to expect when turning on your heating or radiator this winter and how to fix them so you can get back to enjoying your central heating system as soon as possible.
The broken boiler
If a boiler malfunctions during winter, which half of all problems occur, it may not take an expensive service call to fix problems like low pressure, which you can correct with a reset.
If you need an engineer to repair a broken boiler, a professional may charge hundreds of pounds and if the boiler needs to be replaced, it will likely cost £600 to £2,500, depending on the size and model. It's important to have a boiler serviced in order for it to work efficiently and safely, and for it to maintain its warranty. Typically, a boiler maintenance takes one hour. There may be periods in which there is no hot water because it is being serviced.
Find out more from our article: 'Is Right Now The Perfect Time For A New Boiler?'
"It is important to service your boiler as not only does it ensure it's running efficiently and safely, but they generally have a warranty of around 10 years which isn't valid without regular service. A heating engineer can service your boiler within an hour, but be prepared this may leave you without hot water until they are finished."
-Andrew Collinge from Best Heating
Damaged & frozen pipes
When winter sets in, temperatures can cause pipes to freeze and break, flooding your house or incurring pricey repairs.
In the event you suspect issues with your pipes, you should turn off the water at the valve, turn on taps to relieve pressure and use a hair dryer or a heat gun to thaw the frozen pipework.
Use duct tape or cloth to temporarily fix a pipe until you get it fixed by a qualified plumber.
"Protect your pipes this winter by wrapping them in foam tubes."
-Andrew Collinge from Best Heating
Thermostat issues
Families battle over the thermostat during winter, trying to set the temperature to their liking. Battery failure, faulty wiring, or thermostat recalibration are likely reasons why a thermostat stops working correctly.
For sure it's broken, change the temperature by five degrees up or down. A battery can be changed easily, but wiring or calibration issues will need to be handled by a professional.
A new thermostat costs between £100 and £400, with SMART thermostats being more expensive. If the thermostat cannot be fixed, it will need to be replaced. It is a good idea to have an older thermostat serviced every year, just like a boiler.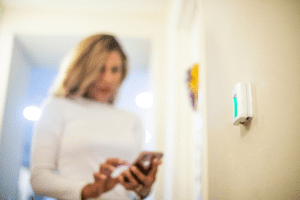 Cracked walls
Fortunately, cracks and gaps in your house are one of the easiest things to fix. In spite of the heating working properly, your home will feel cold.
If you want to address this issue, check for cracks around windows, doors, and areas which are not insulated such as lofts, cellars, and garages.
Wall cracks can be blocked with sealant, and windows and doors can be sealed with sealant strips. Depending on the type of house you have, cavity wall insulation can save you up to £275 a year.
"To further save money, install cavity wall insulation as this will save up to £275 a year depending on your house type."
-Andrew Collinge from Best Heating
Carbon monoxide leaks
In addition to being colourless, odourless, and poisonous, carbon monoxide can also be soundless, tasteless, and intangible.
It is caused by incomplete combustion of carbon-based fuels and can be caused by cookers, boilers, blocked flues, and chimneys.
A carbon monoxide detector can help prevent problems from occurring, but if it detects a hint of carbon monoxide, contact a professional immediately to find leaks and fix the problem, potentially saving your life.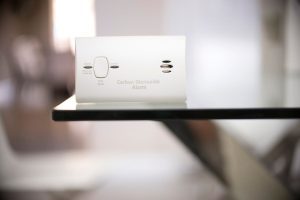 Take charge of home heating
The colder the weather becomes, the more anxious homeowners may be about their heating system and electricity bill.
You can't control the weather but you can maintain warmth in your home and make sure it doesn't lose heat.
His closing words of wisdom:
"You can't be in charge of the weather but you are in charge of heating your home. This can also make sure it is protected against losing heat. We advise heating smarter and believe it is better to spend money on servicing items in the home. Long term this will benefit us, to avoid being left in the cold whilst on a waiting list for a professional to fix the issue."
-Andrew Collinge from Best Heating
We are here to help…
Here at Switched On we pride ourselves in providing the best service to our customers. Whether that's a one-time boiler replacement, a service or a smart home installation. Whatever your home improvement needs, we're here to help.
Everyone should have access to home improvement and energy efficient solutions. This is why we provide finance options with affordable rates and repayment plans.