The Government's rapid net zero review must incorporate plans to incentivise the training of low carbon heat installers, in order to help the UK achieve rapid decarbonisation and meet the net zero emissions targets by 2050, according to CIPHE, the industry body representing qualified heating engineers.
What is the Government's plan?
Importantly, as part of the Government's planned service of decarbonisation policies, the institute will be one of the professional bodies representing the HVAC sector. Incentives for training low carbon heat installers should be a major priority.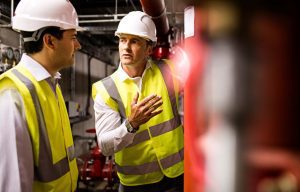 A national program to ramp up engineering capability to provide and maintain low carbon heating systems is urgently needed, according to Kevin Wellman, Chief Executive of the Chartered Institute of Plumbing and Heating Engineering.
Along with this, to help ensure HVAC skill programmes are consistent and robust, this programme could take the form of a 'train the trainers' programme for lecturers, instructors, and teachers. Additionally, Wellman urged stricter independent oversight of installations before a project begins.
What have CIPHE said?
In addition, CIPHE's Chief Executive is calling for a better method for assessing installers' ability to provide high-quality installations. Subsequently, according to the chief of CIPHE, consumers or end users should have the confidence that a high-quality system is going to be installed. Competitive commercial education and training is driving down standards and not producing sustainable careers.
Nevertheless, Wellman's comments follow an inquiry by the government into the effectiveness of existing policies to meet the country's statutory 2050 decarbonisation target.
Interpreting the findings
According to Minister Chris Skidmore, the findings of this report will publish this year and its intent is to help the country meet their Net Zero emissions commitment without putting undue burdens on business or the consumer.
According to Wellman, we need a complete overhaul of policy and procedures within the heating industry. In order to reach the goal of decarbonisation within the next 28 years these policies are vital. Whereas, such a policy should include appointing an independent Ombudsman. This is to ensure there is scrutiny in all future incentives and awareness campaigns involving clean heat delivery. Importantly, implementing of the Ombudsman programme is there to teach people about lower-carbon-systems.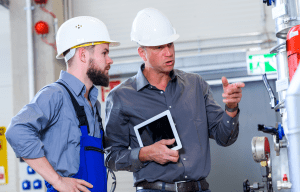 "Industry is severely weak on designing systems, especially in the domestic market. It should be compulsory for all heating and hot water installations that the installer has the knowledge. Ensuring they do not just rely on others to do it on their behalf. The designing elements in education are a starting point, but don't necessarily embed enough experience or encourage greater use thereafter."
-Kevin Wellman Chief Executive of the Chartered Institute of Plumbing and Heating Engineering
CIPHE identified the importance of there being a sufficient public awareness of the size of changes. This would require detailed, clear and trustworthy information about the best options to remove carbon from houses. As well as the economic barriers that prevent low-carbon systems from being affordable to many individuals, he added.
The government needs to invest in better modelling for the different low-carbon heating installation scenarios and the operating costs.
Furthermore, CIPHE will recommend that regulation and sustained funding be made available. This will allow individuals to change careers and become qualified low carbon heating specialists.
What will happen next?
Mr Wellman encouraged greater community engagement around modelling and testing low carbon heating programs. At this time Mr Wellman will then decide on what sorts of projects to develop nationally.
Contact us
We're experts in boilers. From gas boilers, to electric boilers – we know what we're doing. So if you have any questions about the safety of your boiler please do not hesitate to 'contact us' and a member of our team will be happy to talk to you.
Let SwitchedOn Yorkshire help you.