There are several ways to reduce the amount of energy your household consumes, and switching to smart meters is one of them, as they give you more information about how much power you are using, making it easier to identify when and where you could be using less.
However, even though many people have smart meters, not all do.
For those who don't yet have one but want to start reducing their energy consumption, National Grid has proposed paying households that are willing to reduce their energy use during peak hours on days when wind is low in order to avert blackouts across the country.
What does this mean?
As part of its efforts to avoid blackouts this winter, National Grid is offering to pay households with smart meters who reduce their use during peak hours on days with low wind.
Nevertheless, the schemes will be extended to other energy crisis periods as a permanent way for energy suppliers to reward people for helping to balance the grid as homes switch to electric cars and heating.
Smart meters allow energy suppliers to track home usage in real time. Around half of households currently have a smart meter, but by 2025 all homes will have them.
Between November and March, Octopus Energy will pay households around £4 for reducing their energy usage during peak hours, usually between 4-7pm on days when demand is high.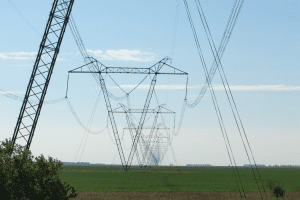 'This is a historic moment'
How will it work?
Although it will be paid for with customer bills, the plan will also have benefits. It will prevent us from having to turn on expensive and more carbon-intensive backup generators.
Ross Easton from the Energy Networks Association, which oversees the electric infrastructure, stated: "The energy crisis this winter sped up plans for flexible tariffs to cope with the situation of being net zero.
"Once you're dealing with a large number of electric cars, if people are also upgrading their air conditioning and heating units, there'll be constraints on capacity on the grid that'll necessitate an investment in upgraded grid infrastructure in certain places. If you want to minimise that, then we need a shift to the power grid itself."
Who does it apply to?
So far, only Octopus Energy has outlined its plans to pay households to limit their energy use at peak times, although other suppliers including British Gas are expected to.
Ovo Energy is offering a flat rate of £20 a month if households are able to cut their energy usage by a third between 4-7pm.
More information…
To learn a bit more on how you could make little changes to save energy why not check out our article; UK families facing energy crisis for tips!