The UK could be on the verge of a further energy crisis. As supply and demand reaches unsustainable levels; experts have warned.
Low investment in nuclear power plants means Britain has been reliant on gas imports to meet demand. But the low price of gas on the global market has prompted energy companies to put off building new power stations.
Recent figures from regulator Ofgem show that household bills are set to rise by up to £260 this year; with consumer experts warning that bills of up to £5,000 per year could be on the horizon if something isn't done to address supply and demand in the energy market.
What is happening?
Following Jeremy Hunt's announcement that the price cap freeze will end after six months, Money Saving Expert founder Martin Lewis warned households they should ration their energy usage.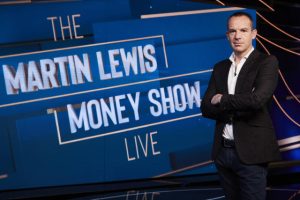 In the midst of rising energy prices, middle-class families may have difficulty paying their bills. According to a personal finance expert. A two-year cap on energy prices will be reviewed by the government to maintain a maximum of £2,500 for household gas and electricity bills.
The new chancellor announced that he had uncovered a "new approach" to energy bills that would "significantly reduce costs for taxpayers".
What is going to happen?
Despite the price cap freeze; analysts predict prices for gas and electricity to remain high for a "sustained period".
Using 12,000 kwh of gas and 2,900 kwh of electricity; this figure is calculated. For larger houses and people who use specialist equipment, the cost is expected to be higher.
In his speech, Mr Hunt indicated that the Treasury wanted to end universal support for all Britons after six months. The chancellor said it is not responsible to continue to expose public finances to unlimited volatility in international gas prices beyond April.
What needs to change?
Mr Lewis told Good Morning Britain; "They are going to need to stretch the help net up to middle earners. It won't work for them politically, and it won't work for people's pockets, if they are only helping those on benefits".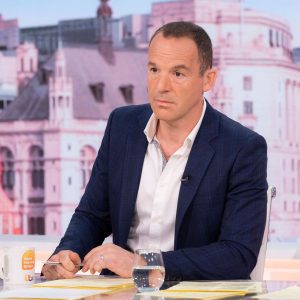 "There is very little anybody can do personally right now apart from cutting their own usage. We should all be trying to do that if we can and if it doesn't impact your life. It's a personal question for you; I'm not dictating. However; looking both from the environment and for energy security over the winter and for your own bills".
Finally; Mr Hunt says there will be targeted support for people during the energy crisis.
But details of exactly who will get help have not yet been released.
Where can i find help?
The Energy Bill Support program is available to households in Great Britain; they will receive a £400 automatic, non-repayable discount from the end of October 2022 to March 2023.
This scheme does not require application or bank details. Importantly; please be aware of possible scams and get in tough with your energy provider. If you are unsure of any communications asking for your details etc.
How can SwitchedOn help?
If you're looking for ways to reduce your energy bills this winter we have many smart and renewable technologies that can help reduce your energy usage; helping to lower those household bills!
Making your home more energy efficient shouldn't be hard work.