If you haven't checked them recently, it's the perfect time of year to give your radiators a checkup. In order to ensure that you have the most energy efficient radiators this winter, check out this article for more information and our top tips.
Why do your radiators need protecting?
In the same way as any other thing you use frequently, radiators are susceptible to wear and tear over time. In contrast to wear and tear on other household items, such as the sofa, radiator damage can be seriously dangerous. Old radiators can fail, leaving you without central heating. Modern radiators can be up to 50% more efficient than those that are 20 years old.
So, if they are older it is essential to keep them properly maintained.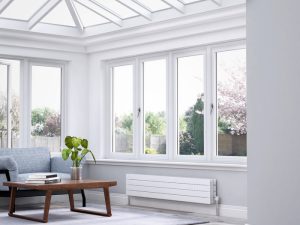 Here at Switched On's our team of experts have shared their five top radiator care tips here.
Our top tips:
Turn your heating on regularly
It is common for radiators to fail after prolonged inactivity. By turning the heating on every few weeks, you will help the boiler run efficiently and avoid unforeseen problems when the weather turns colder.
Open the valves up
When winter ends, the thermostatic radiator valves are usually left to 'off' until the next winter. These valves can become stuck in this mode, so when you turn them back on in summer, nothing happens. When your boiler isn't being used, you should open the valves to their full capacity to prevent them from becoming stuck, which might result in a big bill from a plumber needing to flush your system.
Bleed your radiators
You should bleed your radiators when they aren't in use. This gets rid of air pockets that can accumulate in your radiators and prevents it from moving into your boiler or heat pump. It will take you just 20 minutes and only require a bleed key, a cloth, and towel to place underneath. Failing to bleed your radiators can result in internal corrosion and damage to the boiler.
Check for built-up sludge
The easiest way to notice that a radiator has built-up sludge is when the bottom of the radiator is cold. To fix this problem, remove the radiator from the wall, bleed it, then attach a hosepipe to the inlet of the radiator valve and turn it on full blast to remove all the dirt and grime. When water runs through clearly, the issue has been resolved and the radiator can be reattached to the wall.
To flush the entire system, a heating engineer will need to provide a full power flush on all radiators in the house.
Add corrosion inhibitor
Other important pointers to remember are: one should maintain the level of the corrosion inhibitor that is in the heating system, because water does not mix well with metal, and if a radiator has not been in use for a while, it will corrode without a water inhibitor.
Using this liquid substance is less costly as it disintegrates built up sludge from rust and keeps the system operational. This lengthens the lifespan of the machine, and lessens the amount of necessary repair expenses.
What happens if my radiators still don't work?
Look into your central heating to see when old radiators need to be replaced. If you don't have any issues with hot water, but you notice that it is colder than usual, then it is likely that you need to replace your radiators.
"Having a good understanding of your heating system will allow you to stay on top of many home maintenance tasks that are vital in preventing issues and money problems further down the line."
– Andrew Collinge from BestHeating
When do my radiators need replacing?
This question does not have a one-size-fits-all answer, but on average, a homeowner should replace their radiators about every fifteen to twenty years.
Sometimes, not having central heating means you need to replace your radiators and not your boiler.
Are there benefits to a NEW radiator?
There are a lot of benefits to buying a new radiator and that's more than just making sure you're nice and toasty when it needs to be. New radiators offer updated features, making them more efficient than older models. Not only do new radiators have more designs than older ones, but they also lower heating bills more, so it's best to trade in for a new model.
In most households, radiators are a standard feature of every room and are taken for granted. Although you may not have given much thought to radiators, there are many things that they do for you. People often wait until it is too late to consider installing a new radiator. This then leads to higher energy bills and cold spots.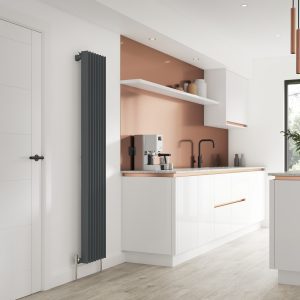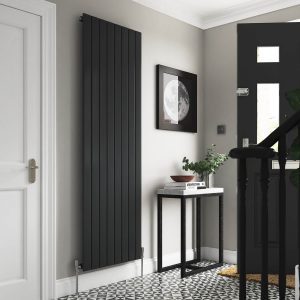 Where do I start?
Radiators can transform the appearance of a room, but they can also have other benefits. Many people, when replacing this heating system, tend to get more units than they previously did.
The boiler you've installed needs to be able to handle the increased workload if you choose this option. Simply put, if you need a different style of radiator with a greater surface area to improve your boiler's performance. It will likely come with the expense of replacing your current boiler. For some, that might be worth it, and it will only result in a greater heating and hot water supply for your house.
Therefore, a good idea in most cases is to replace the boiler instead as it provides heating for years. Modern radiators are not intended for an indefinite period of time and a boiler is preferable in that case for any other radiators.
The installation of a boiler is difficult and time-consuming, requiring more than one expert. But this is a task worth doing and you will feel the benefits for years.
Make the switch with Switched On
Making your home more energy efficient shouldn't be hard work, 'contact' Switched On today if you would like advise or help with buying new radiators for your home.
Let Switched On Yorkshire help you!