The Government has set out an aim to have over 5-million heat pumps installed within UK homes by 2030. Why? As part of its plan to cut the UK's reliance on fossil-fuel heating.
Households within the UK will be offered grants of up to £5,000 from April 2022; to 'take the edge off' the cost of installation. However – there is still chance to install a heat pump and make use of the Renewable Heat Incentive; where households can claim up to £13,000 over the course of 7-years. 
As part of a three-year boiler upgrade scheme, gas-reliant boilers will not be installed within UK homes from 2035. While the Government continues to review alternative methods for heating homes of the future; the majority of households will be fitted with an electric-powered heat pump.
What is a heat pump?
The most simple way to explain how a heat pump works, is by comparing it to another household appliance – your fridge. Where a fridge works to extract any warmth from within; a heat pump works to extract warmth from the outside air, ground or water source, before concentrating the heat and transferring indoors.
Roughly 27,000 heat pumps are installed each year in the UK. This number will have to be scaled up considerably if the plan is to install over 5-million by 2030. 
Anyway; heat pumps work even in the lowest of outside temperatures making them much more efficient than a standard gas boiler. Whereas boilers run the risk of pipes freezing and the pilot light not lighting; heat pumps convert as much as three times the energy they use.
Heat pumps are a clean source of energy
Outdated gas boilers produce mass amounts of carbon dioxide – only the newest boilers which are A-rated are energy efficient; such as the ones installed by SwitchedOn Yorkshire.
Heat pumps use electricity to not only run, but to provide heat – of which we can take from truly green sources.
Many households connect their heat pumps power source to their solar panel unit, so they can run almost totally off-grid. This scales down the cost of energy bills significantly.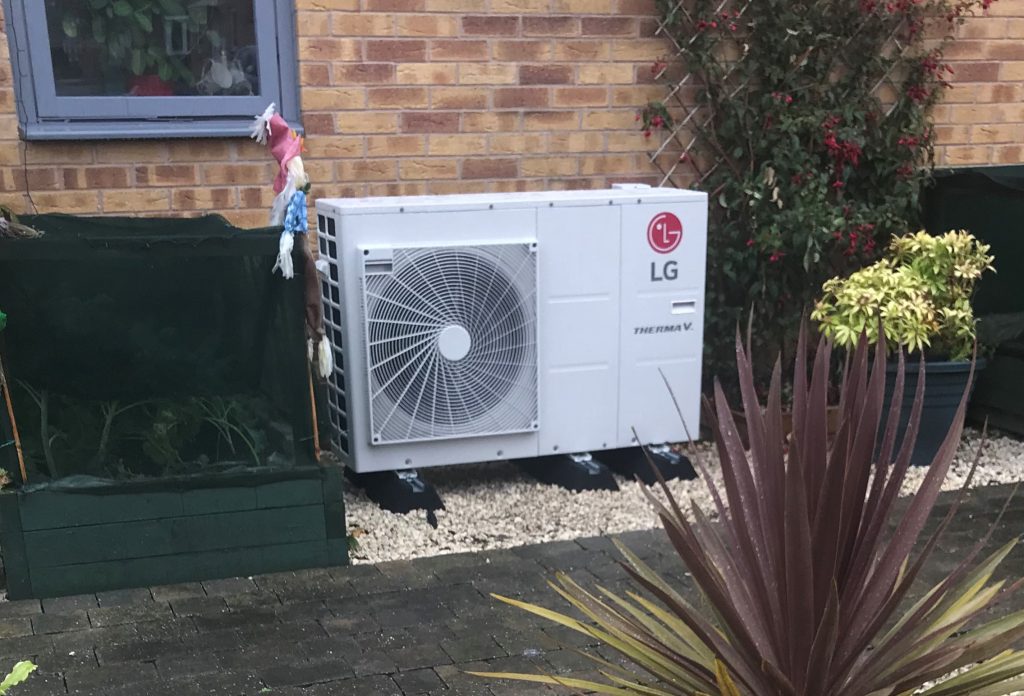 Are there any downsides to heat pumps?
Although the cost of installing a heat pump can seem like too much – you should really stop to consider the long-term benefits. Installing a heat pump now means your home is future-proof, is sustainable and contributing to a lower carbon footprint.
As we said earlier on, the Government is provided a £5,000 incentive to install a heat pump within your home from April 2022. But; if you don't want to wait that long, make use of the RHI scheme while it is still live and claim back as much as £13,000.
Although the Government is putting aside £450-million to cover the new subsidies; this will only cover the cost of replacing approximately 90,000 boilers. If you install now, you'll beat the rush – and the potential price increases.
Don't put off installing a heat pump – speak to our experts and find out everything you need to know. We can help you to determine if you should install a heat pump now; or upgrade to an A-rated gas boiler depending on your household requirements.
Get in touch with the experts today and arrange a home visit, or a one-to-one call to discuss all your options – including Government grants.