Gas boilers could be a thing of the past. The industry has launched a new campaign to promote the benefits of hydrogen gas.
The 'Hello Hydrogen' campaign will work with manufacturers to produce fuel cell boilers that use hydrogen gas directly.
The 'Hello Hydrogen' campaign
'Hello Hydrogen' sets out this week to argue for adopting hydrogen-ready appliances to cut carbon release in homes.
In 2026 the government will consider their findings before making a decision as to whether or not hydrogen can provide domestic heat. According to last year's legislation in the country's Heat and Buildings Strategy, heat pump usage in homes and the expansion of low carbon heating networks will be the key in reducing carbon emissions from new and existing homes.
The Hello Hydrogen campaign will say that using hydrogen instead of natural gas could reduce 20 million tonnes of CO2 emissions. This equals the same as taking 12 million cars off the road.
In addition to this, campaign organisers have called on the government to provide strong support for hydrogen research. Also asking for help with infrastructure so it will be easier for the gas to become accessible for heating houses.
Why hydrogen is the fuel of the future
An emphasis of the campaign will be to stress that most homes need only minor upgrades to accommodate hydrogen heat. Should a supply be available, as opposed to custom-designed, replacements can be provided to upgrade from conventional heating.
The Hello Hydrogen campaign plans to make the case that hydrogen boilers will be a cheaper and more eco-friendly.
Victoria Billings, of Worcester Bosch in the UK, will be Chair of the campaign. Hello Hydrogen argued that the gas could meet the UK's increasing demand for secure energy.
She said: "We want hydrogen-ready boilers to play their part in heating homes across the country. Knowing they will fit in the same place as traditional boilers and will cost the same price. But we need to know the government are fully behind hydrogen as a choice for millions of households."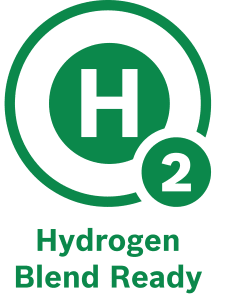 Angela Needle, director of the campaign, said that "the emphasis would be on pushing hydrogen as one of the solutions to heating homes to deliver the UK's carbon-neutral goals." Another comment by Ms Needle stated: "For too long, consumers have only been informed of high-end and expensive options. They will now know of affordable, lower-space, and eco-friendly options."
Challenges ahead
One of the major ideas for adopting hydrogen for heating; is ensuring sufficient low carbon supplies of the gas to meet demand. Recent findings from the National Engineering Policy Centre (NEPC) have argued for greener production methods for the gas to be scaled up nationally to help meet demand for harder to decarbonise sectors such as industrial heat.
The NEPC study ended by commenting that there could also be a role for using the gas to heat certain homes. However, it argued that lower carbon supplies of the gas should be targeted at properties and buildings that are deemed as being less suitable for the direct electrification of heat.
Learn more
Wanting to learn more about our hydrogen boilers- 'click here'.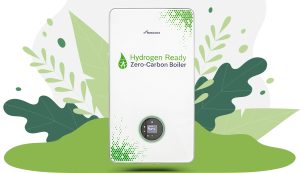 Here at SwitchedOn we offer hydrogen ready boilers. So why not be one of the first homes to install a hydrogen-ready boiler in your home.