Earlier this year, the British government announced that £300 payments would be made to pensioner households to help them tackle soaring bills; during the ongoing energy crisis.
The move comes as part of the UK's plan to address the national energy crisis, which has led to price increases across the board. This payment will be distributed before winter begins, with the hope that the extra money will help elderly homeowners pay their electricity and gas bills during the colder months without reducing their food and other essential expenditures too much.
What is the energy crisis issue?
A likely outcome of the next energy price review is that UK households are about to be subjected to steeply higher energy bills.
The most recent stamp was set at £1,277 on 6 August 2021, an increase of 12% or £139 from the previous review, but industry analysts believe the coming reassessment could lead to a further increase of as much as 51%, starting from 1 April.
That would increase the UK household power bills to an annual sum of £1,995 at a time when the cost of living is already skyrocketing.
How did we get here?
One explanation for the rising price of energy is that world oil prices are down to this recent phenomenon because of the fast rebound after the infectious Coronavirus in 2020 which led to high gasoline usage.
As the International Energy Agency puts it: "The Covid-19 lockdowns pushed some maintenance work from 2020 into 2021, which weighed on supply at a time when demand was recovering. The impact was particularly palpable in the UK and Norwegian areas of the North Sea Continental Shelf. In addition, unplanned outages at LNG liquefaction plants, upstream supply difficulties, unforeseen repair work, and project delays all tightened the global gas market".
"Of all the parts of Europe, the United Kingdom has been most badly hurt by these events. Almost all of the country's homes run on gas central heating and imports. This nation also has inadequate stockpiles of its own reserves to withstand a siege of bad weather."
This ultimately should bring dire consequences for households, prompting popular money-saving expert Martin Lewis to warn recently: "There are lots of people out there who will be just fine with the hike, but millions of people are about to be plunged into fuel poverty, people who'll have to pick between heating and eating."
What Can I Do At Home During the Energy Crisis?
Energy Regulator Ofgem did the same as they have advised UK residents to speak to their supplier about potential payment plans. As for those who might be eligible for a Warm Home Discount or Winter Fuel Payment, they have advised them to go against conventional wisdom and shop around.
The BBC estimates that if you drop your thermostat a degree, only buy LED light bulbs, properly insulate windows and doors, and run your washing machine and dishwasher once less a week, you can save up to £118 each year.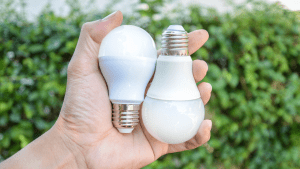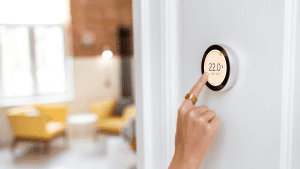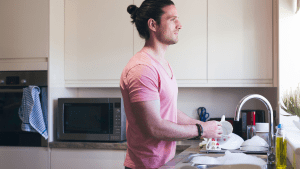 What is the Government Doing About the uprising energy crisis?
Older people will receive a further discount on their energy bills this autumn. A summary of the initiative unveiled by former Chancellor of the Exchequer, Rishi Sunak, include reducing utility bills by £400, paying out a one-time stipend of £650 to those in low-income households, and giving out a £150 one-time stipend to the more than six million recipients of benefits such as disability benefits.
How will the £300 discount be paid?
When these pensioner households are given the benefit of their Winter Fuel Payment (WFP), an estimated eight million of them will receive it automatically.
Simply being over 66 and eligible for the state pension should be sufficient qualification for those interested in applying for WFP.
Taking into account the latter grant, typically around £200-£300 for domestic energy costs, the help package effectively doubles the money made available annually.
It will be paid per claim, so a couple living together would only be entitled to one payment. The only conditions under which someone aged 66 or over might not qualify can be found here, along with other pertinent information on the WFP.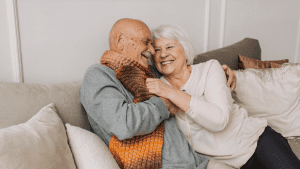 For further support on your boiler or service needs; Get a FREE no-obligation quote today.