An announcement has been made by the British government that millions of households across the UK will receive non-repayable discounts on their energy bills this autumn and winter; regardless of how much energy they use or what type of energy provider they have.
Furthermore; it has been said that payments will start in October and each household is expected to receive an average discount of £400 over six months. The new discounts are being administrated by the energy suppliers themselves and are part of the UK's efforts to improve their energy efficiency.
How will the £400 energy discount be paid?
Over the next six months, bills will reduce by £400 with a monthly reduction of £66 starting in October and November of this year; and going on each month until 2023. Some people may receive the money into their bank account directly.
In addition to the above information in Great Britain; discounts will be automatically provided by energy suppliers in England, Scotland, and Wales. No further input will be necessary.
Importantly; households are to ignore any emails or texts from fraudulent entities requesting personal information in order to receive the discount.
It should be noted that these messages encourage recipients to get a £400 discount from energy regulator Ofgem; but lead them to a fake website which requests their personal details and asks for a direct debit. It's troubling that vulnerable customers are being victimised; so if you have any doubts; contact your energy provider through their official website.
Who is getting other cost-of-living payments?
At this time the following benefits are also being paid to more than eight million low-income households:
Around seven million of these people received the first instalment of £326 between 14th and 31st July. The payments were made automatically into bank accounts marked "DWP Cost of Living".
Therefore; was a longer wait for the 1.1 million people who receive only tax credits and not any other benefits.
First payments were made from HMRC straight into their bank accounts between 2nd and 7th September; identified by the letters CL and their National Insurance number.
As well as that those who qualify for tax credits will receive the second instalment between 8th and 23rd November.
What help are disabled people getting?
Also on 20th September; six million people on disability benefits began receiving £150.
By now; nearly all should have the money if receiving one of the below: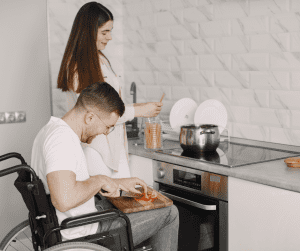 Charity groups urge Tory rivals to provide more assistance to the disabled
What extra help will pensioners get?
Households who receive the Winter Fuel Payment; which amounts to £200-£300 and is given to most homes with at least one senior citizen; will receive £300 as a Christmas bonus. Nearly all pensioners in the UK should benefit from this.
Lower-income pensioners who are in receipt of the Pension Credit benefit; will receive their money in addition to the £650 for those who are currently in receipt of welfare benefits.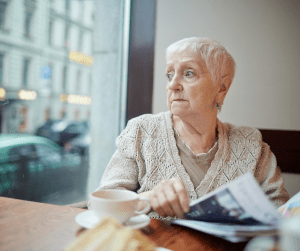 Consequently; this means a small group of elderly people with disabilities will receive a total of £1,500.
What else is the government doing to tackle energy prices?
There will be a two-year price guarantee on energy; limiting a household's annual energy bill to £2,500 for dual-fuel households.
The amount you will actually pay depends on the amount of energy you use.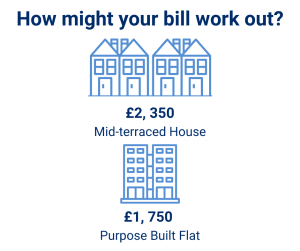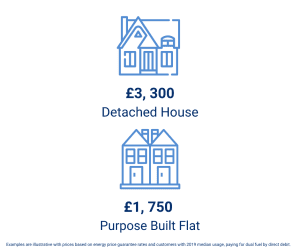 How is the energy crisis effecting you?
Needing a more efficient boiler or wanting to upgrade to renewable technologies but are unsure how you could afford it during these hard times; then look no further – SwitchedOn are here to help you.