Most Electric Vehicle (EV) drivers in the UK; according to a survey by Which?; are unsatisfied with the nation's public charging system.
Additionally; the poll of nearly 1,500 motorists of electric and plug-in hybrid vehicles highlights the challenges that EV drivers experience in finding chargers. Not only this but also EV drivers are also unhappy about the low speeds and slow progression of installation of more charge points across the country.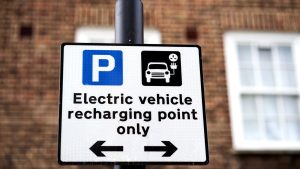 "Charging must be easy, reliable, and seamless to support people making the move to an electric car."
– Sue Davies head of consumer protection policy at Which?
What Is the Issue with EV Charging Points?
First 74% of respondents said they were dissatisfied with charging infrastructure.
Secondly Two out of five (40%) reported finding a non-working charger; while 61% have suffered difficulties making payments.
Following this; it was found the vast majority of EV owners (84%) who use public chargers want the option of paying by a contactless bank card; most charge points require drivers to pay through an app.
Finally; almost half (45%) of those questioned estimated that the nearest public on-street charge point to their home is more than a 20-minute walk away.
More needs to be done by the Government!
How This Has Effected EV Sales?
Consequently It comes as figures suggest a rapid increase in sales of new pure electric cars has slowed in recent months.
The number of registrations during the first three months of the year was 102% more than during the same period in 2021.
At the end of August, the year-to-date increase had fallen to 49%.
A Department for Transport spokesperson said; "We have one of the largest charging networks in Europe; and are working to ensure drivers can access charge points across the country which are reliable, consistent, and seamless to use".
"Since 2020 we have committed £1.6 billion to improve the charging network and are on track to have 300,000 public charge points by 2030."
Are people getting put off the idea of installing their own EV charger at home due to these complaints?
Can I Install A EV Charger Within My Household?
Having an EV Charger at home or at work can mean lower costs when charging your vehicle. Not only that but also with the extra convenience; you'll never be without power for long.
Simply plug in your vehicle and let the EV Charger do the rest.
If you want a EV wallbox, you'll need a; driveway, garage, or some other type of off-street parking close to your house, since you can't extend the charging lead over a sidewalk or roadway; plus you'll need an electrician to install it.
At Switched On Yorkshire, we can supply and install an EV Charger for your home or place of work; with little fuss or disruption.
We have specialist experience installing electric vehicle charging points.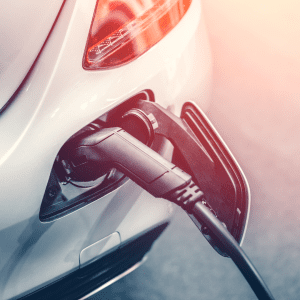 Charge safer, cheaper and significantly faster.
Don't let just anyone install your EV Charger
SwitchedOn Yorkshire are qualified and certified as an approved Microgeneration Certification Scheme (MCS) Installer.
Our team of highly professional personnel can talk you through the process and hold your hand every step of the journey.